Sewá Dress # 28, third editon in Eucalyptus tea and Tumeric, size M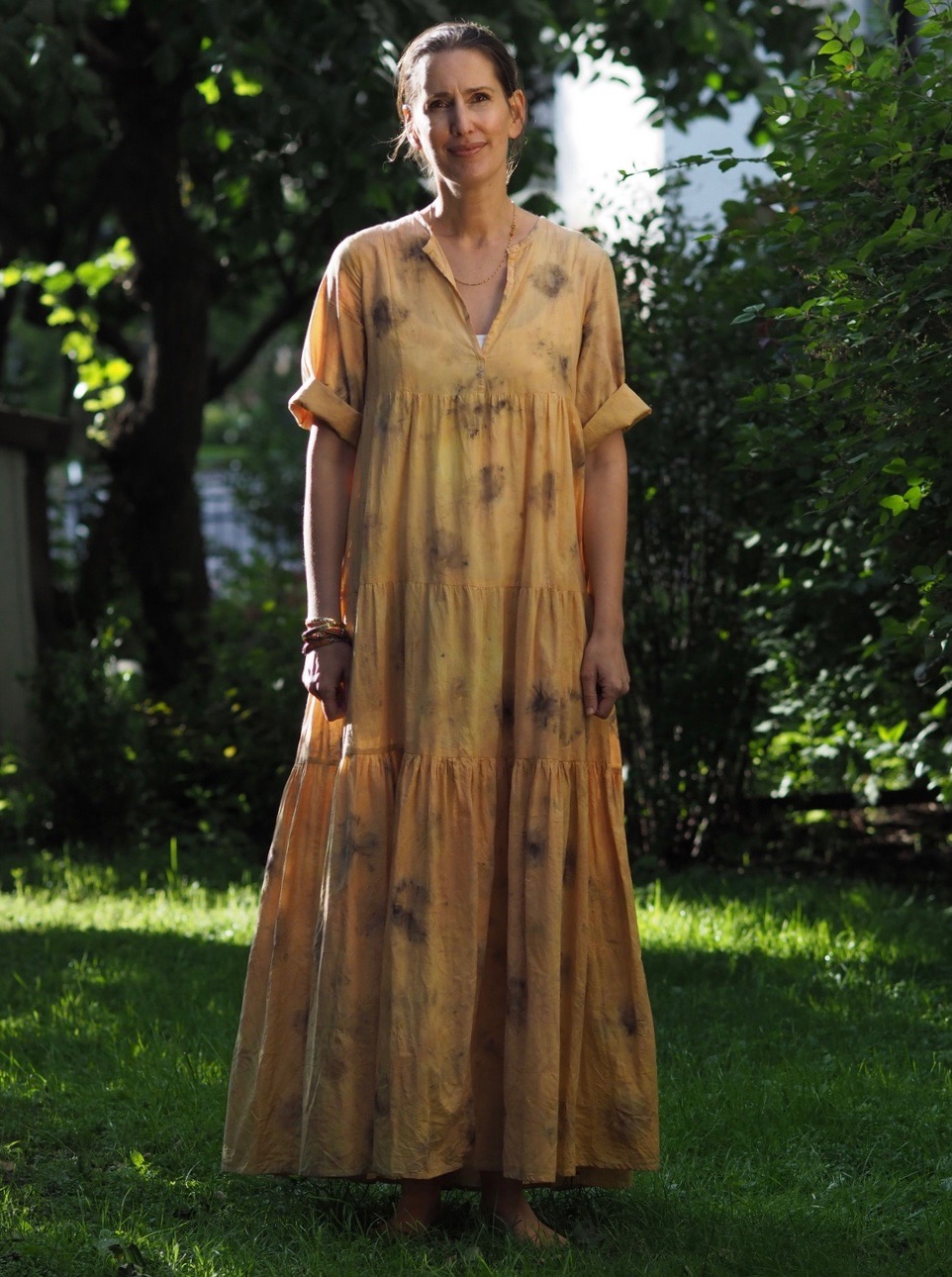 Sewá Dress # 28, third editon in Eucalyptus tea and Tumeric, size M
Sewá means flower in Raramuri. Numbered, one of a kind dress, in 100 % cotton, individually colored with botanical dyes. Bohemian, loose fit maxi dress. Easy to dress up and down. Wearable all year around. Each dress comes with one of our protest badges.
The warm yellow color comes from a dye bath using a mix of Eucalyptus Tea and Tumeric. The imprints are made through several rounds of boundle dye using Eucalyptus leaves and compost flowers
Length of size M is 147.5cm (58.0 inches) / Shoulder across 38 cm (14.9 inches)
All dresses are made by hand in Cd Juarez, Mexico
Care Instructions: Hand wash only
Hang to dry avoidong direct sunlight.
Please note that ALL SALES ARE FINAL.